SUGAR KELP AND SEAWEED FARMING

The seaweed grown for the preparation of SALAWEG products is the sugar kelp (Saccharina latissima). This brown seaweed lives in cold water. Its natural environment is a rocky seabed in shallow water (between 2 and 15 meters deep in Québec) on bottoms with an average slope and good exposure to currents and light.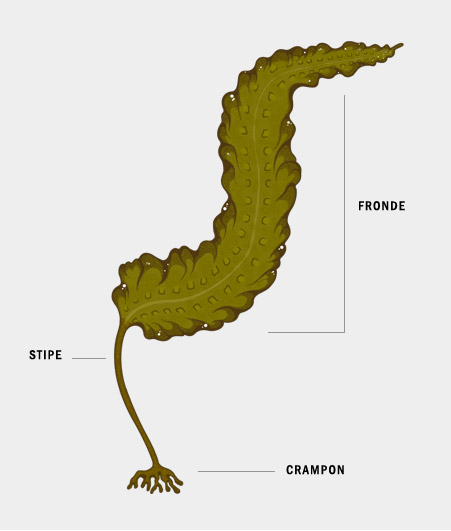 Illustration made by Jessica Rowe-Jerome
SEAWEED FARMING: TO PROTECT THE ECOSYSTEM

SALAWEG decided to focus on seaweed farming in an effort to protect natural habitats. The wild kelp beds in fact play a role of great importance in the ecosystem. They serve as a nursery for lobsters and as a pantry for a good number of species – the sea urchin, for example. Seaweed farming entails the harvesting of kelp of consistent properties, which in turn allows for the fabrication of products of exemplary quality.